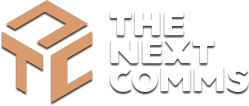 Creative Graphic, Illustrations, Motion Graphics & Web Design Agency
Get to know more about The Next Comms
The Next Comms is a thriving design agency that has a proven track record to solve businesses communication needs. We started The Next Comms because of the overwhelming design request by clients that wish to run their own marketing campaign but lack of a creative design team to supply them with a wide variety of design solutions for different mediums. For example, when a client hire an in-house graphic designer, the designer can design good general designs but lack of the skill sets on videos animation and web design. Or when they hire a web designer, the web designer can do beautiful website design but they lack the skills set and knowledge to design a high performing social media advertising creatives.
Our capabilities include:
Full in-house designers that have a combined experience of over 35 years skilled in different types of design work.
Local account and project managers to understand your business and build a relationship.
Operational efficiency as we move F.A.S.T with a lean but yet experienced elite team.
Our main company InnoSavv Media have spent over millions of media budget dollars on Social Media Ads. As a result, this equipped The Next Comms team with additional creative advertising and marketing knowledge back by solid insights and data. This differentiates us from other pure graphic design companies.
We have a great relationship with our dedicated Facebook Managers & often get invited to exclusive Facebook Workshops, APAC Partner Summit, New launches, Webinars and More!
Our Core Values
Deliver quality customised design so that you can focus on growing your business.

Efficient management and delivery of the project is key to meet tight deadlines.

Affordable pricing for solopreneur to small-medium businesses and even enterprises! Who doesn't want 3 stars pricing but 5 stars work delivered?

Building a long term relationship with you! Ultimately, the client's satisfaction is our top priority.
Creative Brief

Tell us what you want. Simple. What text do you want to put in the design image? Send us your brand guidelines and everything nice to get the job done right.

Account Manager & Designer

Communication is key. Our in-house dedicated account manager and designer will communicate via WhatsApp and Email to get the job started.

Design Review

Receive your amazing customized design tailor-made to your brief. Review it and we will be working right away with the revisions if needed.
© Copyright 2023 The Next Comms. All Rights Reserved